Vendor Information
Cheyenne Presents is now accepting food vendor applications for Fridays on the Plaza 2023!
Completed applications should be emailed to events@cheyennecity.org or returned to the Civic Center Box Office located at 510 W. 20th Street by Friday, March 31st. Box Office hours are Tuesday-Friday 10am-6pm.
HERE'S WHAT YOU NEED TO KNOW:
Depot Plaza, Cheyenne, WY - 1 Depot Square Capitol &, W 15th St, Cheyenne, WY 82007
$100 per week. Fee must be paid by noon on the Friday before your scheduled date to be on the plaza. Bring check (payable to: City Treasurer), cash or credit/debit card to the Civic Center Box Office at 510 W. 20th Street. Fee may also be paid by phone with credit/debit card.
Food trucks must arrive on time and be in place by 3:30pm, Friday afternoon. The road will be closed at 4pm sharp. Placements will be determined depending on availability, size, and variety of food and will be rotated from week to week. A map of placements will be emailed on Thursdays.
The City of Cheyenne will provide one (1) parking pass per vendor to park in the assigned spots in Depot Plaza parking lot
Each event will run from 5:30pm to 9:30pm. Food vendors must arrive on time, be in place by 3:30pm, and stay until the event is over. Food trucks are responsible for maintaining adequate staffing at all times between 3:30pm and 9:30pm.
Area surrounding Food Trucks must be kept clean at all times by the Food Truck Vendor. Trash containers will be provided.
Food Truck Vendors will provide their own signage that must be professional in appearance.
The City of Cheyenne assumes no responsibility for loss or damage to the Food Truck, its property, employees or guests. Each Food Truck Vendor must provide the necessary permits & insurance through the City of Cheyenne City Clerk's office.
All vendors must have the required permits from the State, City and Health Department agencies to participate.
Each Food Truck must always have an approved fire extinguisher and first aid kit in the truck, to be in compliance with the Cheyenne Fire Department.
CITY POLICIES AND ORDINANCES
The City of Cheyenne will enforce the no dogs, no smoking or vaping venue policies and ordinances.
No alcoholic beverages may be sold or served by the Food Truck
No alcohol or glass bottles allowed at the venue.
A representative from the City of Cheyenne can cancel the event due to weather or other safety issues. There will be no refund due to a Food Truck vendor canceling or not showing up.
FOTP marketing will include mentions in ads and social media posts. The Cheyenne Presents photographer/videographer reserves the right to gather content used to promote Fridays on the Plaza. This content may also be utilized to promote your business for the week you have been assigned.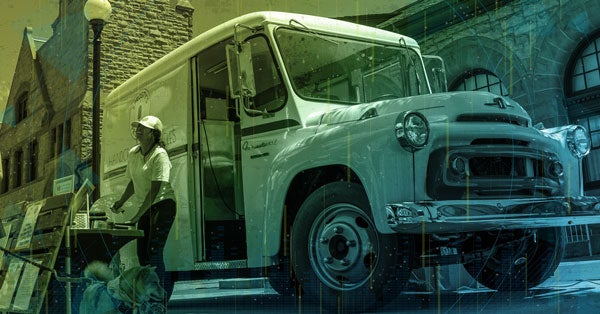 Completed applications are due by March 31st 2023 to be considered for this year's music festival.
More Info