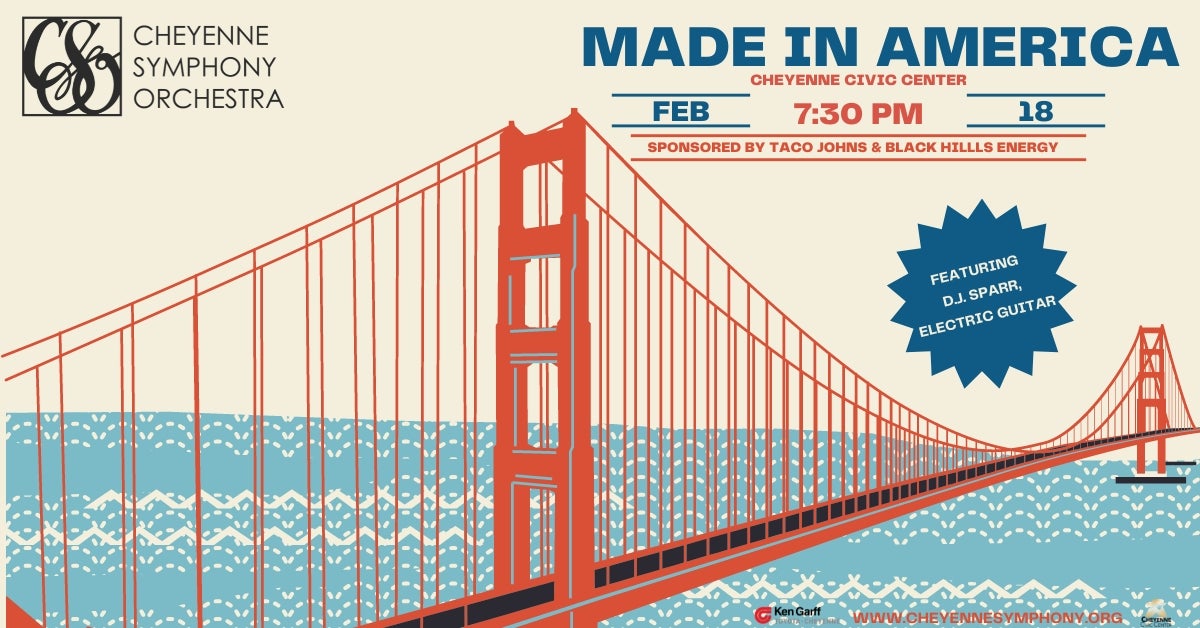 Cheyenne Symphony Orchestra
Made in America
Event Details
February 18th at 7:30pm, CSO and Maestro William Intriligator bring you home with Made in America, featuring works by Barber, Still, Price, and Copland. Plus, D.J. Sparr will be featured on fantastic concerto for electric guitar and orchestra. Sponsored by Taco John's and Black Hills Energy. Guest Artist Underwritten by Pete & Chloe Illoway, and Myra Monfort & Bill Runyan.
Barber, The School for Scandal Overture
Still, Serenade
Price, Dances in the Canebrakes
Copland, Lincoln Portrait, featuring narrator Mary Guthrie
Daugherty, Gee's Bend for Electric Guitar and Orchestra, featuring D.J. Sparr
Tickets $10-$50; Livestream $25 per household.
Season Sponsors: Ken Garff Toyota and the Cheyenne Civic Center
As a newsletter subscriber, get the latest show announcements and the best seats in the house! Perks include the option to buy tickets before the public, special offers, and contests!