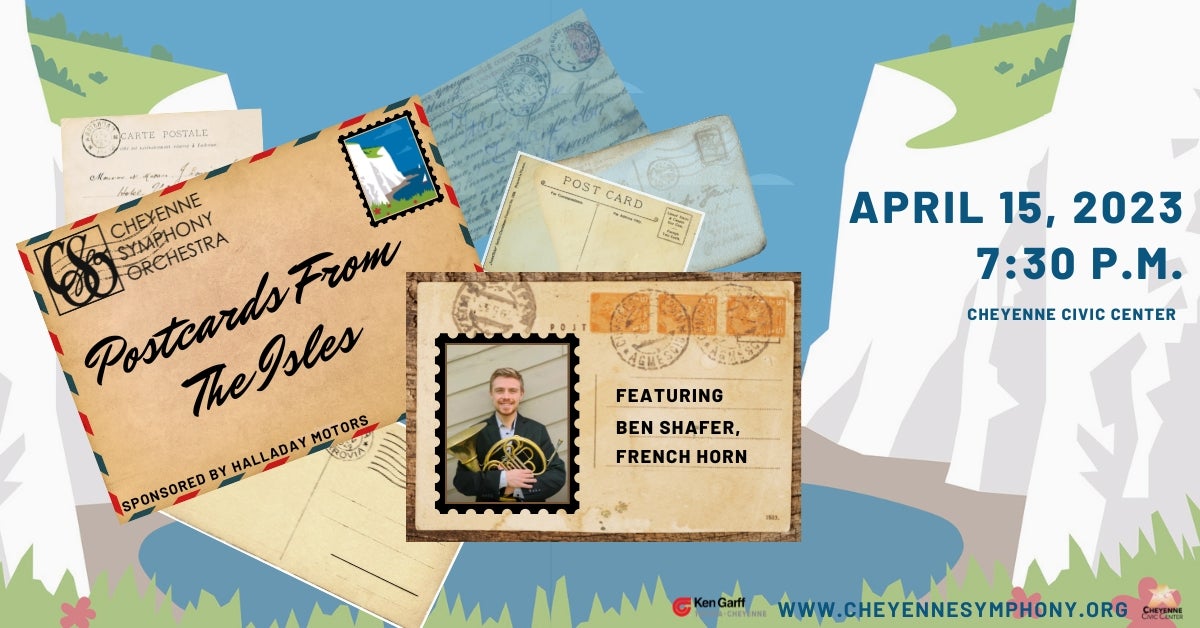 Postcards from the Isles
Event Details
CSO and Maestro William Intriligator invite you to close our season-long, world tour and the 2022/23 season on April 15th at 7:30pm with Postcards from the Isles. This spectacular concert features English and Irish composers including Vaughan Williams, Stanford and Elgar's incredible Enigma Variations. CSO's principal horn, Ben Shafer and dancers from En Avant Dance Studio will also be featured. Sponsored by Halladay Motors. Guest Artists Underwritten by Myra Monfort & Bill Runyan.
Vaughan Williams, The Wasps Overture, featuring En Avant Dance Studio
Gipps, Horn Concerto, op. 58, featuring Ben Shafer
Stanford, Irish Rhapsody No. 1
Elgar, Enigma Variations
Tickets $10-$50; Livestream $25 per household.
Season Sponsors: Ken Garff Toyota and the Cheyenne Civic Center
As a newsletter subscriber, get the latest show announcements and the best seats in the house! Perks include the option to buy tickets before the public, special offers, and contests!